Switching office for ocean
Wild One Mitch Tonks talks about life along the UK's seafood coast and why it's important to keep it wild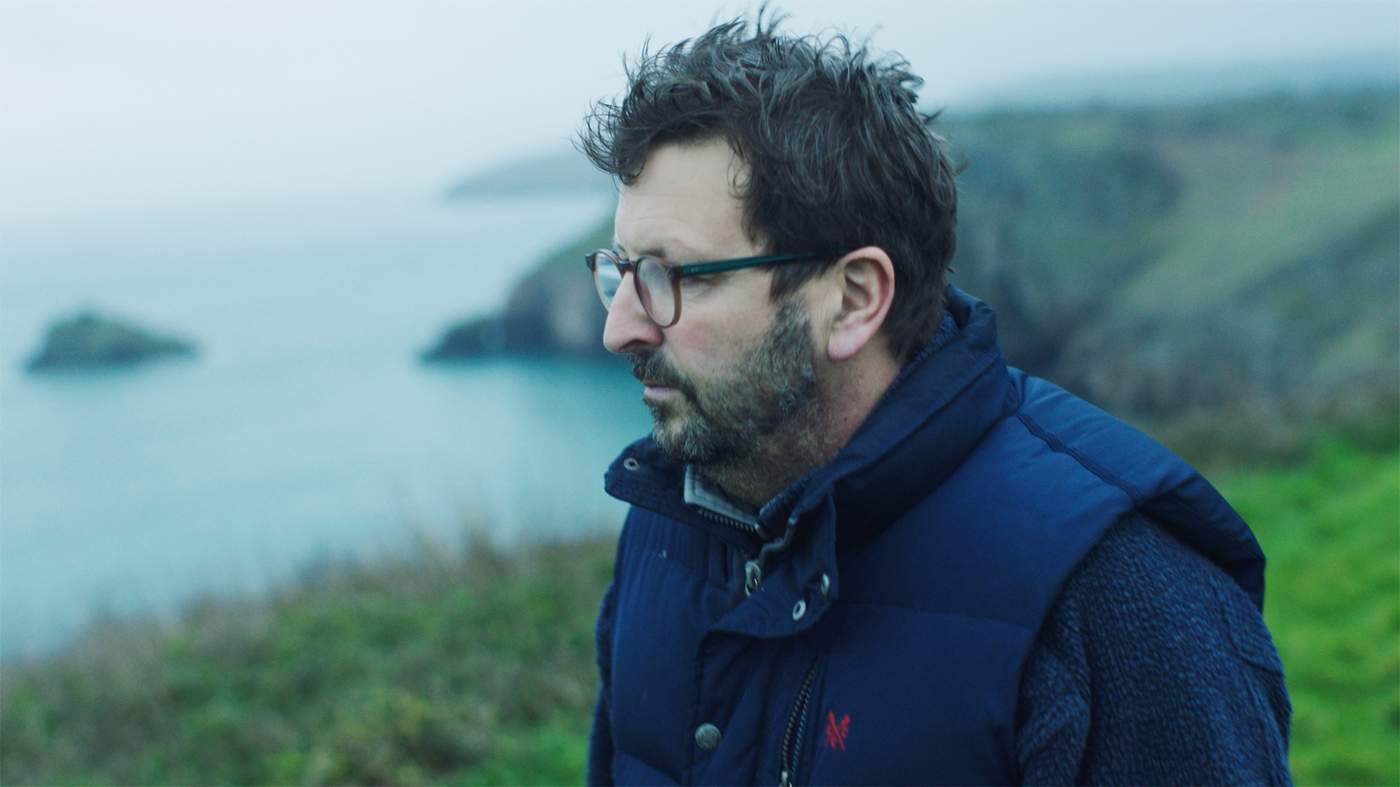 I've never had brandy for breakfast before, but Mitch Tonks is insistent. In fact the acclaimed chef, food writer and champion of sustainable seafood likes to make something of a ritual of it. Although my day is just beginning, for Mitch, the drink caps off a morning of work that began hours earlier at a local fish market, excitedly inspecting a freshly landed smorgasbord of flatfish, bivalves and crabs.
Living and working in Brixham, Devon, one of the UK's most important fishing ports, the sea flows in Mitch's veins. Most days he rises well before the catches arrive at the market for a sunrise stomp across Brixham's headlands with his faithful labrador. And whereas many of us like a post-work dip in a warm pool to forget the stresses of the day, Mitch prefers the rush of an ice cold wave over his head as he plunges into the Atlantic for an invigorating evening wild swim.
Mitch, a warm and well-spoken family man in his forties, has the sort of life that might sound idyllic to many. But two decades previously, things were very different.
Back then, Mitch found himself working as an accountant for a small firm in North London to support his growing young family. A national water skiing champion in his childhood, Mitch had hung up his skis some years previously and moved away from the sea. But he couldn't quite escape its pull. Aged 27, he saw his chance to return, and switched office for ocean in a move from London to the Southwest of England.
Twenty years on, it's clear that his decision was a winning one. Now the proud owner of five Rockfish restaurants - winners of the MSC's 'Good Catch' Sustainable Seafood Award in 2017 - what Mitch doesn't know about fish is hardly worth knowing.
After spending family holidays exploring the fish markets of Australia and Europe, much to the annoyance of his children, Mitch noticed a gap in the UK market for fishmongers that cook fresh, sustainable seafood on-site.
"All the fishmongers on the continent had the most fantastic dazzling seafood displays, but those in the UK were dominated by whitefish. They weren't exciting places" lamented Mitch, and so began his vision for Rockfish.
"All five of our Rockfish restaurants overlook the sea and serve fresh fish that was landed that very morning" Mitch explains as we sit in the Brixham branch, a mere rod's length from the town's bustling fish market. For him, the secret to amazing seafood is quality and freshness of the seafood itself.
"It's about simple ingredients prepared in a fresh way. I thought to myself, why can't I eat simple, great tasting seafood in restaurants? So I did it myself. I armed myself with recipe books and just had a go. My cooking isn't cutting edge, but it brings out the best in a piece of fish."
Mitch's approach also brings out the best in the seafood provenance, with sustainability placed front and centre.
For Mitch, seafood sustainability has shifted from marketing fad to something that is increasingly ingrained in the philosophies of seafood businesses. And it's those businesses that he feels need to continue to drive change in the marketplace.
Local sourcing is also incredibly important to Mitch, and many items on the Rockfish menus - including the increasingly popular MSC certified Cornish hake - come from producers along the South West coast. But for some products, sustainability trumps local provenance and for now, he sources the core ingredients for his crowd-pleasing fish and chips from further afield.
"I can't see why anybody dealing in white fish that's caught in big volumes like cod and haddock wouldn't want to use a source that's sustainable. We get ours from the North Atlantic as we are confident those MSC certified stocks are managed sustainably."
Thanks to Mitch's success with Rockfish and The Seahorse, recent winner of the Observer's 'Top UK Restaurant' award, foodies are increasingly flocking to Devon's 'seafood coast' in search of some of the UK's best local food. Mitch has even worked with friends at Devon's Salcombe Brewery to develop a bespoke Seafood Coast ale to accompany the region's marine delicacies.
Having achieved so much, many chefs in his position would likely hang up their whites to concentrate on overseeing the business. Not so Mitch: he still cooks one night a week at The Seahorse, waits tables when he can, and takes the time to meet each one of his 300-strong staff. With that on top of his chef academy and food writing, I wonder if he has any spare time to indulge other passions.
Here too, his answer surprises me. "I bought a bigger, more capable boat this year" he explains, eyes twinkling. "I'm hoping to sail it to the Mediterranean in June and to St. Lucia in 2020."
Above all, it's clear that Mitch's passion for the oceans is all consuming. "Some of the best days of my life have been on my little boat, sailing between the restaurants, cooking beautiful seafood, climbing back aboard and sitting under an oil lamp with a beer reading a story about someone else crossing an ocean somewhere," he tells me.
As my day with Mitch draws to a close, he offers me the chance to join him for a salty swim. I've never so much as dipped a toe in the bracing Atlantic in winter before, but much like the brandy, it's a daily ritual for Mitch and he wouldn't have it any other way.